When:
2019-11-07T00:00:00-06:00
2019-11-08T00:00:00-06:00
Where:
The Garage at the Harley-Davidson Museum
400 W Canal St
Milwaukee, WI 53201
USA

Contact:
Lisa Attonito
414-290-7350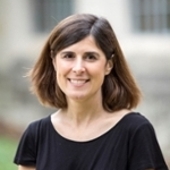 We celebrate the Power of Philanthropy with a keynote address by Joan Marie Johnson, PhD., historian, author, and storyteller. Joan will help us understand how women, for decades, even generations, have influenced and created change to advance equity for women. From the suffrage movement for the 19th Amendment to integrating John Hopkins Medical School, Joan will entertain attendees with fascinating stories we need to know.
Event proceeds helped provide Grants, Programming, and HER Scholarships. Your commitment demonstrates your dedication to advancing equity for women and showcases your organization as a leader in the community. Thank you for your generosity.
Signature Sponsor
---
Visionary Sponsors
Adient
Herb Kohl Philanthropies
---
Innovation Sponsors
Baird
BMO Harris Bank
Fiserv
Foley & Lardner LLP
Kane Communications Group
Quarles & Brady LLP
---
Equity Sponsor
Alverno College
Johnson Financial Group
1920 Sponsors (In honor of the 19th Amendment)
April Calvert
Arts@Large and Sandra Cunningham
Aurora Health Care
Bridget and Patrick Coffey
CIBC
Dohmen
Julie Ragland and Russell Grabczyk
GRAEF
Greater Milwaukee Foundation
Sue Hickey
Milwaukee Muslim Women's Coalition
Annette Jacobson
Nancy Peterson and Jason Jentzsch
Mary Jo and Don Layden
Ogletree Deakins
New Resources Consulting
Rockwell
Dr. Ericka Sander
---
Event Donations
Linda and James Babcock
Nancy Carpenter
Missy and Bill Levit
Denise Thomas
Nikita Vilim
Support In Kind
The Daily Reporter/Wisconsin Law Journal
---
Table Captains
Barbara Drake, Woman's Club of Wisconsin
Chris Grota, Northwestern Mutual
Katie Hermann, Master Lock Company
Sheila Long, MalamaDoe
Carrie Matteson, Woman's Club of Wisconsin Foundation
Lindsay Ruch, Versant
Johannah Karstedt St. John, Professional Dimensions
Lisa Weisman, Concordia University Wisconsin
---
Event Committee
Donna Kleczka, Chair
Katie Hermann
Debi Miller
Lindsay Ruch
Molly Snyder
Marilka Velez
Maggie Wendelberger
Emily Wright