2020
Women's Fund Presents… Game Changers, Driving Equity Forward
Keynote Address by meghan duggan, she and her teammates on the USA Women's National Hockey Team took a stand for pay equity, threatening to boycott the 2017 World Championship Tournament. Meghan will share the empowering story of how she and her teammates put the issue of fair compensation ahead of the game, and bonded on the path to winning gold at the Olympics in 2018. 
Friday, October 23, 2019 Virtual Event
What does it mean to be a Game Changer?  What does courage look like when the norms are standing in the way of equity and justice? What does it take to achieve greatness? Game Changers create a vision for something and inspire others to join them on a journey. Meghan talked about leadership, teamwork and empowerment saying "trust, communication, and unity" are essential in order to change the game.  She also reminds us that we "need to see it, to be it."
We heard about the game changing moves our event honorees who are named by our sponsors,  are making. They are bold in their thinking, strong in leadership, and challenging the norms of the inside game. We celebrate them and their wins.
EVENT FEEDBACK…

"Kudos to all and especially the Women's Fund for a truly exceptional program!  Terrific honorees and presentations and loved how it really worked to make you feel as if you were there and participating. Well done!!"
"The event was incredible! I cannot begin to tell you how much I enjoyed it! The WF event was the BEST virtual event I have attended!" 
Event Emcee
Celeste Cuffie
Molson-Coors
Game Changers…Our Event Honorees
Signature Sponsor
Visionary Sponsor
Equity Sponsors
Deloitte
Foley & Lardner LLP
Quarles & Brady LLP
Julie Ragland &
   Monica Shah-Davidson
2020 SPONSORS
CIBC
Institute for Women's Leadership at Marquette University
Annette Jacobson
Johnson Financial Group
J.P. Morgan
Jeannie Martin
MGIC
Michael Best
New Resources Consulting
Northwestern Mutual Women's ERG
Ogletree Deakins
Holly Ryan
Erika Sander
EVENT EMCEE
Celeste Cuffie
CEO and Founder, Life Empowered Consulting Services
Change Management Specialist, Molson Coors Beverage Company
EVENT COMMITTEE
Monica Shah-Davidson, Chair
Celeste Cuffie
Nicole Horvath
Paige Hunt
Melissa McCord
Joell Poole
TEAM CAPTAINS
Kristin Carlson, Focal Point Coaching
Nicole Horvath, Cardinal Stritch University
Paige Hunt, Johnson Controls
Sheila Long, MalamaDoe
Jackie Mortenson, Milwaukee Women Inc.
Joell Poole Bela Roongta
Laj Waghray, Red Crane Films
Lisa Weisman, LM Club
2019
Women's Fund Presents… The Future, 2030
Keynote Address by Rebecca Ryan, Economist and Futurist.
Friday, November 1, 2019 at The Garage, Harley-Davidson Museum, 12-1:30PM
How will today's trends shape our lives in ten years? What do we envision for 2030? What actions can we take to create a more equitable future that we all want now? At this event, Rebecca Ryan, a trained economist and futurist, shared her perspectives with humor and engagement. Rebecca is a researcher and trend-tracker who helped us envision the possibilities for the year 2030. She taught us to think like a futurist and encouraged us to act boldly to make the world a better place. 
Described as a "human spark plug," Rebecca Ryan is the founder and owner of NEXT Generation Consulting, Inc., the Resident Futurist at the Alliance for Innovation, the Resident Futurist at the Local Government Institute of Wisconsin, the chairperson of the board and a faculty member for the Institute for Zen Leadership and the founder of Futurist Camp. Rebecca has degrees in Economics and International Relations from Drake University and a Professional Certificate in Strategic Foresight from the University of Houston.
Event Emcee
Bridgett L. Wilder, Founder
PERSEVERANCE Health and Wellness
Coaching and Nutritional Consultation
Futurists…Our Event Honorees
Named by our Event Sponsors, these women are working and leading for a better future!
Signature Sponsor
Visionary Sponsor
Equity Sponsors
Deloitte
Dohmen
MGIC
Rockwell Automation
2030 SPONSORS
Alverno College Research Center for Women and Girls
Carlson Dash LLC
April Calvert
CIBC
Beth Weckmueller/Sandy Cunningham
Divine Savior Holy Angels High School
Gathi Analytics
Julie Ragland and Russell Grabczyk
GRAEF
Institute for Women's Leadership at Marquette University
J.P. Morgan
Michael Best
Mount Mary University
New Resources Consulting
Northwestern Mutual
Nancy Peterson/Sheila Reynolds
Ogletree Deakins
Erika Sander
Women Rocking the World
Vendors
Shela Grant
Neille Hoffman
Voyageur Book Shop
Table Captains
Angelica Catarozoli, EmPower HR
Kristin Carlson, Focal Point Coaching & Executive Training
Chris Grota, Northwestern Mutual
Nicole Horvath, Cardinal Stritch University
Andrea Hubbert, Hub+company
Johannah Karstedt St. John, Professional Dimensions
Melissa Limas, Bay View Neighborhood
Sheila Long, MalamaDoe
Juanita Mast, Saint John's on the Lake
Amy Muehlbauer, Advocate Aurora Health
Monica Shah-Davidson, Google
Barbara Vélez, Vélez & Associates
William Vélez, Retired, University of Wisconsin – Milwaukee
Laj Waghray, Red Crane Films
Lisa Weisman, Concordia University WI with Tracy Foss, Wisconsin Bank & Trust
Event Committee
Marilka Vélez, Chair
Nicole Horvath
Melissa McCord
Debi Miller
Monica Shah-Davidson
Carla Washington
Emily Wright
2018
The Power of Philanthropy with Joan Marie Johnson, PhD.
November 1, 2018 at The Garage, Harley Davidson Museum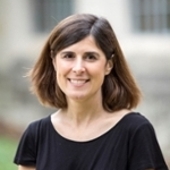 We celebrate the Power of Philanthropy with a keynote address by Joan Marie Johnson, PhD., historian, author, and storyteller. Joan will help us understand how women, for decades, even generations, have influenced and created change to advance equity for women. From the suffrage movement for the 19th Amendment to integrating John Hopkins Medical School, Joan will entertain attendees with fascinating stories we need to know.
Event proceeds helped provide Grants, Programming, and HER Scholarships. Your commitment demonstrates your dedication to advancing equity for women and showcases your organization as a leader in the community. Thank you for your generosity.
PHILANTHROPISTS
Holly Baumgart, Sargento
Jane Durment, retired, Marcus Corporation
Kristine L. Havlik, Foley & Lardner
Patti Keating Kahn, PK2Group
Jean Kreiser, Baird
JoAnne McGrath, Highland Street Foundation
Rachel Monaco-Wilcox, LOTUS Legal Clinic
Joan Robertson
Deb Roesner, BMO Harris Bank
2017
Women's Fund Presents…Donna Orender and the 45th Anniversary of Title IX
October 25, 2017 at The Garage, Harley Davidson Museum
No person in the United States shall, on the basis of sex, be excluded from participation in, be denied the benefits of, or be subjected to discrimination under any education program or activity receiving federal financial assistance.
The year 2017 marked the 45th Anniversary of Title IX, a key piece of legislation that served as a stepping stone in the equity of women movement. Title IX ensures equity in sports and also provides access to higher education, opportunities for STEM curriculum/careers, services after sexual assault on college campuses, and more. For many women, their participation in sports was just the beginning. Especially at the collegiate level, where earning scholarships to participate in athletics created the opportunity to pursue higher education. These opportunities continue to be the building blocks of personal achievement, building career/business success. Personal health, confidence, leadership skills, teamwork, and trust, are just a few of the ROIs. The event featured keynote speaker Donna Orender, CEO of Orender Unlimited and former president of the WNBA and recognized numerous Title IX Athletes named by event sponsors.
Bernell Hooker, Founder and CEO of Images of Us
Principal Owner Midwest Women's Sports Group
Bernell Hooker is the Founder/CEO of Images of Us (IOU) Sports a nonprofit organization empowering girls to achieve their best through sports. With 15 years leading IOU Sports, she's worked with over 1,500 girls and women teaching life lessons through sports, careers in sports and a host of programs and events. In 2014, Bernell acquired a Semi-Professional Women's Basketball Team, the Milwaukee Aces to complete her mission. She believes Wisconsin lacks pro women's sports and girls need to see firsthand women playing professional sports and the careers that derive from it.
Today, women are able to benefit from Title IX, signed into law, 45 years ago. Title IX is a law banning sex discrimination in publicly funded institutions, giving female students access to play sports, a privilege their male counterparts have always been able to take advantage of. Read More…
Title IX Athletes
Melissa Moore Baldauff, Milwaukee County
Nicki Barnes, Robert W. Baird
Bet-z Boenning, Walker's Pint
Kareeda Chones-Aguam, Milwaukee Bucks
Janine A. Emmer, Associated Bank
Jacyln Gruber, Johnson Financial Group
Gabrielle Hood, Alverno College
Bernell Hooker, Midwest Women's Sports Group
Rebecca Hulce, BMO Wealth Management
Natalie Maciolek, Kohler Company
Kathryn Markgraf, Markgraf Sports and Leadership Academy
Kathryn Muldoon, Quarles & Brady LLP
Kelsey Peterson, Mt. Mary University
Heather Tiltmann, Adient
2016
Women's Fund Presents…Kate Schatz and Rad Women
October 20, 2016 at the Italian Community Center
In 2016, there was a Rad Women Celebration, a celebration of the fact that American history was made by countless rad—and often radical—women. Leading our celebration was New York Times bestselling author Kate Schatz with a keynote on "Being Rad for Social Change." Her book, "Rad American Women A to Z," illustrated by Miriam Klein Stahl, documents America's famous and unsung heroines. Like all A-Z books, this one illustrates the alphabet—but instead of "apple," A is for Angela—as in Angela Davis, the iconic political activist; B is for Billie Jean King, who shattered the glass ceiling of sports; C is for Carol Burnett, who defied assumptions about women in comedy; D is for Dolores Huerta, who organized farmworkers; and E is for Ella Baker, who mentored Dr. Martin Luther King Jr. and helped shape the Civil Rights movement. The inspirational and uplifting conversation highlighted rebels, trailblazers, and visionaries who shaped our history and our future on a national and local level.
Rad Women MKE
Linda Benfield, Foley & Lardner LLP
Corey Joe Biddle, FUEL Milwaukee/MMAC
Sandra Botcher, Northwestern Mutual
April Calvert, FIS
Katherine L. Charlton, Hawks Quindel, S.C.
Dr. Darienne Driver, Milwaukee Public Schools
Janel Hines, Greater Milwaukee Foundation
Kara Kaiser, BMO Private Bank
Carmen Pitre, Sojourner Family Peace Center
Molly Snyder, OnMilwaukee.com
Teri Sullivan, Arts@Large
Deborah Telman, Johnson Controls, Inc.
Amalia Todryk, Quarles & Brady LLP
Tammie Xiong, Hmong American Women's Association
2015
Women & Public Policy Event…Let's Talk About It
September 30, 2015 at the Harley Davidson Museum Chrome
In 2015, the focus was on economic empowerment, education, and leadership equality for women and girls. This groundbreaking program featured a panel of men, leaders in our community, who help to make social change happen. Our Panelists and Honorary Hosts worked towards changing public opinion and policies that provide ways for women to attain economic empowerment and serve in leadership roles. Their inspirational stories and experiences reached deeper into the business community to foster a greater awareness of what needs to be done for equal treatment of all women. We are proud to highlight men empowering men to do the right thing!
Panelists
David Gay, Ernst & Young LLP
Doug Harris, The Kaleidoscope Group
Stephen Johnson, BMO Private Bank
John Kissinger, Graef – USA
Kevin Long, Quarles & Brady LLP
Barry Mandel, Mandel Group
Mark Sabljak, Milwaukee Business Journal
Todd Teske, Briggs & Stratton Corp.
Sangita Kasturi, Women's Fund board member served as the panel moderator. Ms Kasturi is the principal and founder of Tan270 Consulting. She helps public and private organizations maximize their potential for inclusive leadership and gender equality.